A business letterhead is a document on the top of which there is a pre-printed heading. This heading shows the name of the business, its logo, and some other pertinent details. Businesses use these documents whenever they have to go for written correspondence. A written correspondence on a paper with a pre-printed heading looks very professional and also shows that the business is well aware of the ethics they need to follow in the professional world.
Many businesses use the letterhead with colors that they commonly used for branding purposes. These colors can be seen on the packaging of the company, shopping bags, and everywhere they want to get recognition from their customers. However, it is completely okay to go with black and white letterhead.
Having a black and white colored letterhead doesn't mean you don't have the awareness as to how to create the letterhead. Rather, it shows that you chose to keep it simple and basic.
Designing of letterheads…
Letterheads that use only two colors usually have one color in the background and one color to print the font on it. Black and white is a very popular and classy color combination that never goes out of trend. All you need to do is learn to use these two colors appropriately.
It is very easy to print black and white colored letterhead for a business as any simple printer can print them. You don't need to look for a colored printer.
The design of the black and white letterhead is the same as traditional colorful letterheads and the content to be added is also
Use the template:
One of the easiest ways to create a black and white letterhead is to use the template. A template is a tool that provides a pre-designed letterhead. You can use it when you are short of time or don't know how to design a letterhead for your company. It has many customization features that allow a person to bring changes to the design and add content that is relevant to his business. The size of the letterhead can also be customized.
Possible benefits…
It helps in branding:
The letterhead includes the name and logo of a business that is helpful for it to get recognition from the customers. This way, the branding of a business becomes possible. Some businesses also use the letterhead for marketing purposes by mentioning services they provide.
It gives a professional look to the documents:
Documents that are printed with the letterhead on the top look more professional than those which don't have any letterhead. A person or a company receiving a document with the logo on the top can confirm that the document has come from an authentic source they can trust on. This also increases the credibility of a business.
#1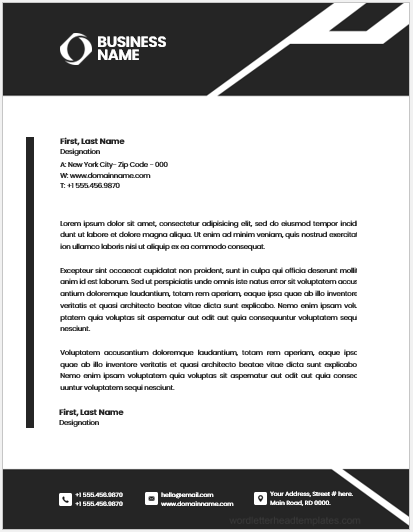 Size: Letterhead 8.5″ X 11″
File: [Personal Use Only]
Size: 2130.0 KB
---
#2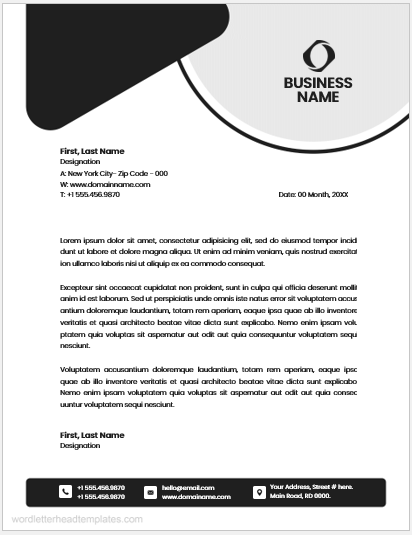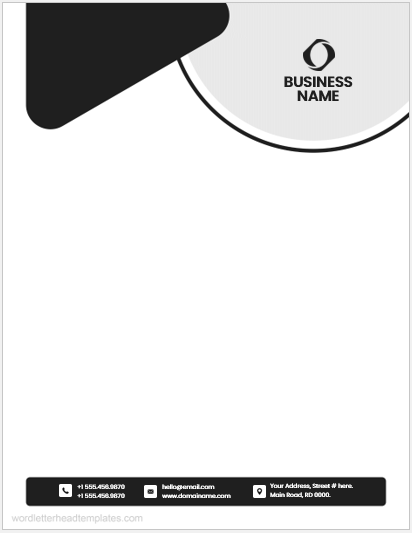 Size: Letterhead 8.5″ X 11″
File: [Personal Use Only]
Size: 2210.0 KB
---
#3
Size: Letterhead 8.5″ X 11″
File: [Personal Use Only]
Size: 2314.0 KB
---
#4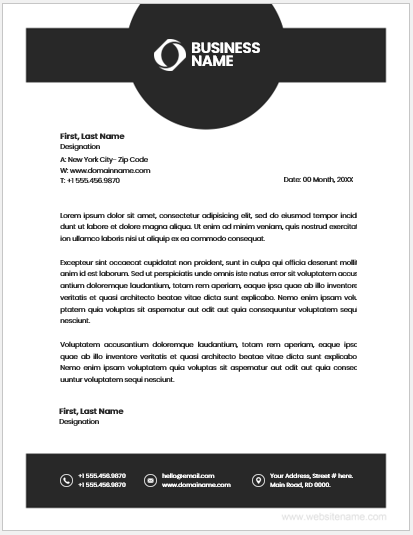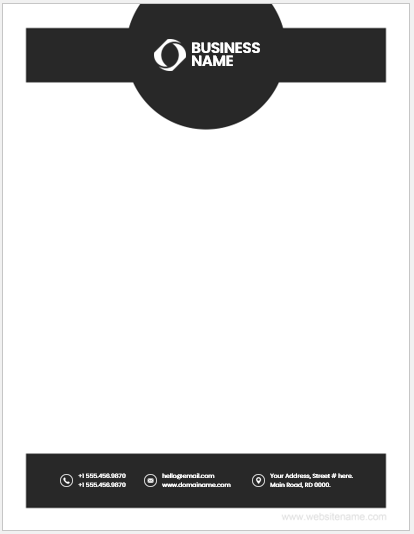 Size: Letterhead 8.5″ X 11″
File: [Personal Use Only]
Size: 1234.0 KB
---
#5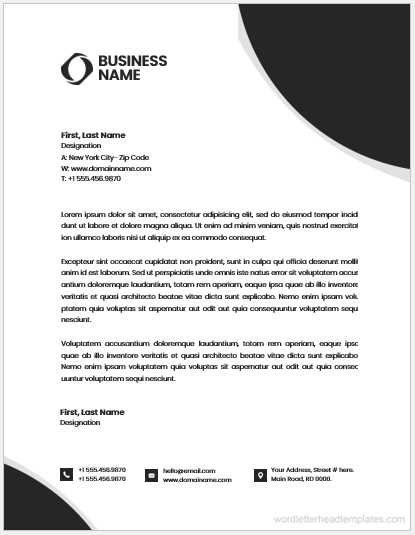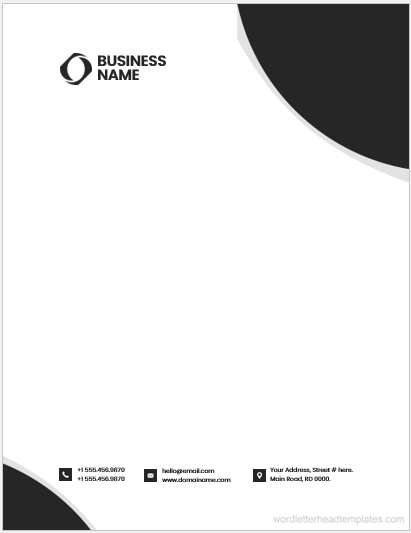 Size: Letterhead 8.5″ X 11″
File: [Personal Use Only]
Size: 2341.0 KB
---