In the business world, letterheads are a statement or heading printed on the top of a blank paper highlighting the organization or individual's professional information along with the correct contact number and address.
Why Do We Need Letterheads?
Why should businesses, particularly small ones, get their very own personalized letterheads in the first place? The answer is, to look more professional and to let the world know, you have a team behind. A letterhead is a brand. Without it, you cannot get potential clients as they'd be afraid of their project getting forsaken. Plus, a professional letterhead is proof of any business's credibility.
The Benefits of Letterheads
Increases Your Reliability: Letterheads, if containing the right information about your business and expertise along with your experience can count as great reliability for your clients. A pro letterhead has the potential to introduce your business as trustworthy.
Wins You Brand Recognition: A well-customized letterhead is a useful advertising tool. With all the information about the company, this can bring you recognition. Once your reliability is established, even the logo on your letterhead can grab people's attention.
Boosts Website Traffic: If you mention the link to your official website, this can get you more traffic on the web. This way, the clients will know they are dealing with a real corporation. Chances are, you will end up getting a lot more projects than you did previously.
What Can a Letterhead Include?
The difference between letterhead and a professional letterhead is the right presentation. The main elements should be name, contact information, and address. The real game-changer letterhead has a catchy slogan conveying the idea and experience of the company in really precise words.
Types of Letterheads
Standard Letterheads: Refers to a rather simple template having only name, contact, address, and logo, in case the company has one.
Specialized Letterhead: Apart from the standard letterhead content, it includes the specialty of the company.
Executive Letterhead: This is for the executives only like directors, presidents, or members of boards used for default purposes.
---
A beautiful letterhead with diamond shapes inside. You can add the company name, logo, contact information, and other text.
Dimension: 8.5″ x 11″
Size: 343 KB
---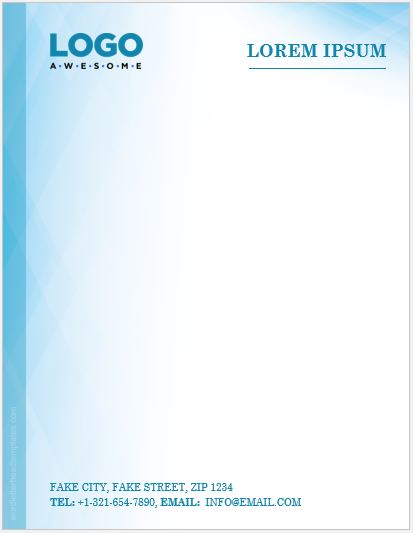 A letterhead with blue as the theme color. The place to put the logo and company name is given at the top while other contact information can be added to the footer.
Dimension: 8.5″ x 11″
Size: 590 KB
---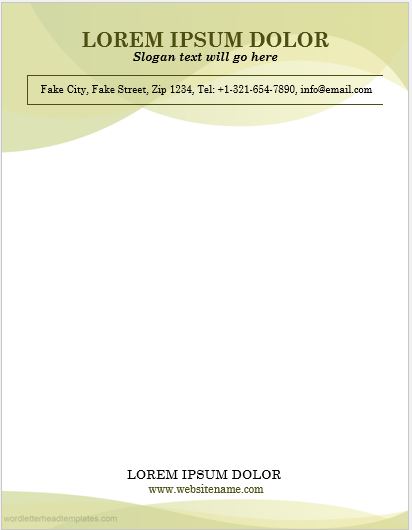 Simple letterhead design with the format at the top and the footer. You can add partial information both at the top and the footer.
Dimension: 8.5″ x 11″
Size: 342 KB
---
A letterhead with a unique design and layout. You can input all the relevant information about your business.
Dimension: 8.5″ x 11″
Size: 590 KB
---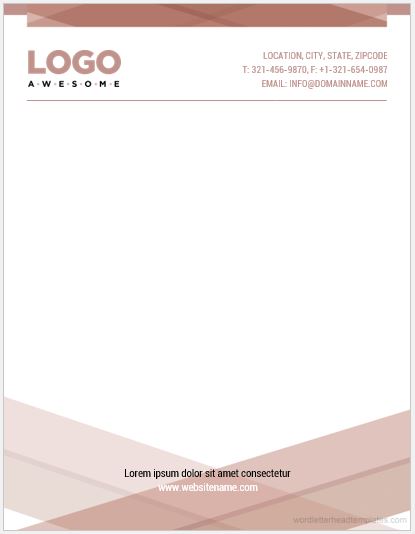 A very decent and conventional design letterhead. You will definitely like to choose this template for its design and layout.
Dimension: 8.5″ x 11″
Size: 446 KB